In this post by footballhouseuk.com, the experts teach you how to properly wash your football shirts to keep them in perfect condition. Follow these simple steps as a tutorial to keep your shirts clean and brand new as the first day you wore them.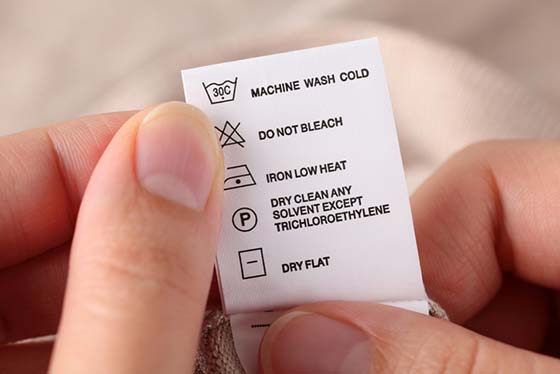 QUICK RINSE
As soon as you get home after a match, rinse your dirty shirt immediately with cold water. You can use the sink or a hose to get the dirt away from the shirt's surface. This step is KEY, especially if you come from a game where there has been mud involved or if you have thrown yourself to the ground to either save or defend the ball. Make sure to use plenty of cold water. Bear in mind that the longer you let the dirt settle on the shirt, the harder it will be to remove.
COLD WATER WASH
At footballlhouseuk.com, we always recommend turning your shirt inside out and washing it with cold water, if possible, by hand. In case you use the washing machine, it is better not to mix your football shirts with other clothes. Football shirts made of polyester can attract yarns and cotton from other garments. Using cold water will help preserve your shirt's colours bright and will reduce the amount of dye that could come off the shirt.
ALWAYS AIR DRY
NEVER put your football shirts inside a tumble dryer. Instead, air dry them outdoors or on a clothesline at home. Nowadays, most shirts are made not to absorb excess water or sweat so that they are lighter when playing football. Check your shirt when you hang it up to dry. Most stubborn stains, such as blood or grass stains, could need a drop of heavy-duty detergent and a direct hand rub. In case you have to carry out this procedure, we recommend re-soaking the shirt before air drying. Remember that the longer you let the dirt settle on the shirt, the harder it will be to remove.
BUY A NEW SHIRT
Cleaning your shirt has become an impossible mission due to the dirt from the game? You can always buy a new one whenever yours has gotten too dirty and you don't feel like washing it. Just kidding! It will always be better to wash your shirt following the steps previously indicated on this post. However, whether you are looking for new shirts from the upcoming season or you want to make a gift that you know will be a success, you can visit our website to check the widest selection of football shirts on the market at footballhouseuk.com.